Crystal Gallagher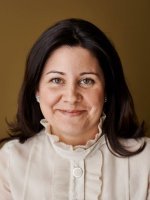 cgallagher@jrsaint.com


613-232-4577 x106


613-232-0577
Crystal joined J.R. Saint & Associates in March 2013. She began her career as a financial advisor with a leading organization recognized as having one of the highest regarded training programs in the industry. This training provided Crystal with the foundation she follows to this day, incorporating an overall planning approach to her advice. 
Prior to her current position, Crystal worked as account executive, life insurance and living benefits, where she oversaw the life and health insurance needs in a local home and auto insurance brokerage. She also spent four years as an account manager with a major bank, where she was engaged with the banking product shelf, including lending and investments, while working with a broad range of clientele from young families to retirees.
Crystal is a very active volunteer in the local community. She currently sits as the chair of the board for the annual CHEO BBQ, raising funds for our local children's hospital. In her spare time you may find her at the hockey rink with her children, Evan and Olivia. Crystal also enjoys cycling, golf and travel.